Restoration heals the

broken-hearted

and

makes the captives free!!

If you have a problem coping and everything in your life seems to be falling apart . . .

If you are Saved and Love God, but are not satisfied with your Christian walk . . .

If you know in your heart that Jesus Christ is the only answer,  but you can't seem to make anything come out right . . .

If you feel defeated and unfulfilled.    You need to be RESTORED . . . 

    ALSO See article on Humility.

Restoration heals the broken-hearted and makes the Captives FREE!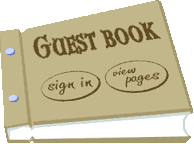 Rev. Frank M. Brim

1927 - 2015

World Wide Ministry of Restoration,

 Inc.


Rev. Brim passed

   March 2, 2015

Ms. Frank Brim

   (Sharon)

One Year after Rev. Brim's passing, the Lord called Ms. Brim, Sharon, to finish Rev. Brim's work.  The Lord gave her Rev. Brim's Mantel, his gifts, and his anointing.  She will take you into the Court in Heaven, through prayer, and ask the Lord to convey to you according to Acts 4:6, such as I have, give I unto thee, via a Verdict & Decree by the Lord on a Scroll.  Just call, or e-mail on contact page.

The World Wide Ministry of Restoration, Inc. is a tax-exempt, nonprofit, faith dependent ministry.